Posted On: August 21, 2020 by Farmers Trust & Savings Bank in: Financial Security, General
As of August 21, 2020 Our Website May Not Be Available On Outdated Browsers
As part of our never-ending quest to keep our site secure, our web service provider will be upgrading the level of security for our website. This may affect some visibility of our website on older web browsers.
How this may impact your access to the Farmers Bank's website?
If you currently are using one of the older versions you may have trouble getting to the Farmers Bank website....
Read More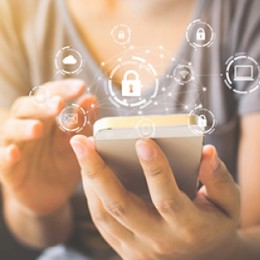 Posted On: July 9, 2020 by Farmers Trust & Savings Bank in: Financial Security
Internet Devices & Safe Online Banking An integrated security approach is the answer!
Online banking and remote access to financial accounts is part of daily life now — with connections through internet devices such as smartphones, laptops, readers, tablets or desktops — account information is a click away.
These same devices are used to connect to many other things; like baby monitors, TVs, healthcare data, doorbell cameras, news & information, refrigerators...
Read More