Ordering Checks Online is Easy with These 8 Simple Steps
Re-ordering checks online from Farmers Bank is a quick and convenient process! Discover how to reorder checks by following these easy steps below. Make sure to have your routing number and your account number handy.
Step 1: Go to Reorder Checks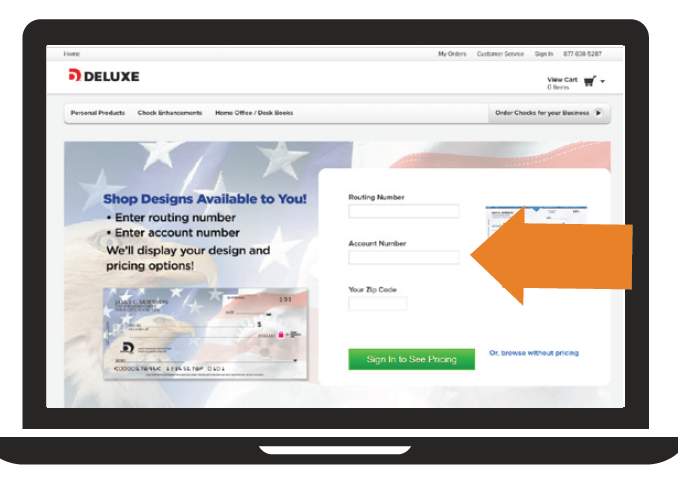 Step 2: Once on www.deluxe.com/checks click inside the "Routing Number " box and type: 073918857.
Step 3: Click inside the "Account Number" box and enter your account number.
(your account number is the second set of numbers on the bottom of your check)
Step 4: Click inside the "Your Zip Code" box and enter your zip code. Click "Sign In to See Pricing" box.
Step 5: Review the name(s) and address on the check. Review the "Order Details" in the tan box on the right hand size. For any name or address changes, click "Edit" in the upper right hand corner.
Step 6: If you would like a box for your checks, check the "Box - Free of Charge" box, otherwise leave blank.
Step 7: If everything is correct, click "Confirm and Checkout" button.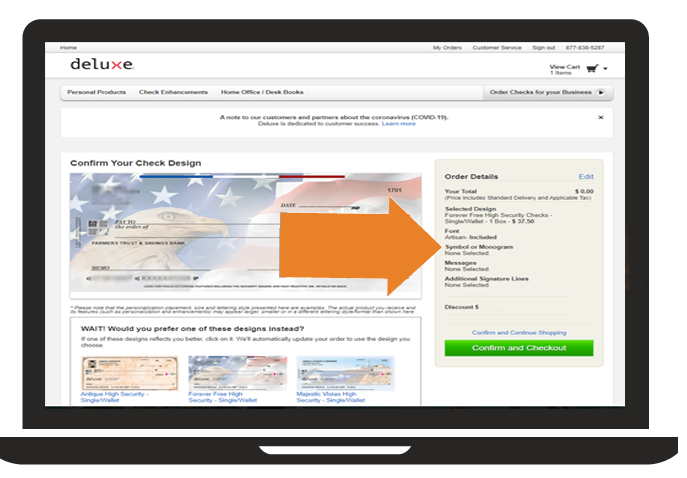 Step 8: Review "Your Cart", verify your delivery options (NOTE: standard delivery - no charge) enter your phone number and email address. Click "Place Your Order" button if everything looks correct.