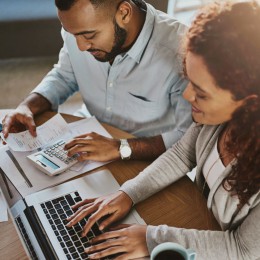 Posted On: August 23, 2022 by Farmers Trust & Savings Bank in: Money Management
Looking for a convenient way to ensure your bills are paid on time each month? Learn how to save time and better manage your cash flow.
Pay through our Bill Pay service
Our free bill pay service allows you to pay your bills online. Schedule one-time or recurring payments that are deducted from your checking account to avoid missing payments.
Pay through your biller's website
Another option maybe to use your debit or credit card to pay your bills through...
Read More