Posted On: January 11, 2022 by Farmers Trust & Savings Bank in: Business Banking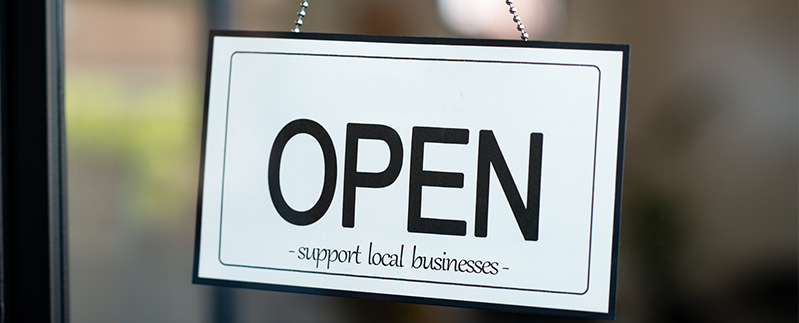 When planning for a new business, it is a good idea to determine your business plan, and if possible, what kind of entity it will be. Will it be a sole proprietor, partnership (LLP), limited liability company (LLC), or corporation (C-Corp, S-Corp, B-Corp, or Nonprofit)? There may be different benefits for the different types of entities, depending on the nature of your business. Contacting your attorney for more details would be a good first step to helping you decide.
A good business plan helps you think through the key areas of your business and is a useful tool to help make decisions that come up along the way. There are several business plan formats to choose from, and several good resources that you can lean on.
Helpful Resources to Get You Started:
Check out sba.gov
Visit your local Small Business Development Center (SBDC), or

(If you reach out to your local SBDC, they can assist you with:

The thought process of starting your business,
What elements you need to consider, and
Walk you through preparing projections in your first few years of operation)

Search the internet
Having a plan ahead of time, even a rough draft, will help speed up the business loan process by making it easier to decide the type of business loan that best meets your needs. It is important to work with a trusted commercial lender; they are the experts on business loans and can help you determine what loan options are best for your business.
Business loans can be used for a variety of startup needs, including:
purchasing the building that the business will operate from
purchasing the inventory that will be sold
purchasing the required equipment needed to run the business or
for operating expenses
Knowing what your business will do, where it will operate at and how much operating funds you will need initially all/will help speed up the loan process, which means you're one step closer to opening your business!
At Farmers Bank, our Commercial Lenders appreciate being involved with the process right from the start, sharing their expertise and making sure all parties involved are on the same page and heading to the best outcome for your business.
We invite you to contact us anytime during your business planning process!
Contact one of our Commercial Loan Experts today!
---